Hi there!
Would you like to receive a free callback in 28 seconds?
x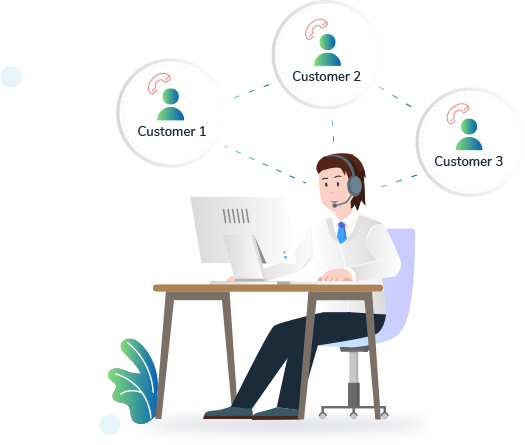 What is Call barging and call whispering?
These are two different features that allow admin for call monitoring to enter on a live running call to listen to other agents calls. Cloud Telephony service providers provide a very important tool for training and assisting new employees, improving the professionalism of existing agents or tele callers, and making better call experience and building better relationships between customer and agents..
Contact Us
Two main features are call barging andcall whispering with the help of them admin can do call monitoring of their agents:-
Call whisper:-
call whisper feature is used for call monitoring purpose which allows the admin or manager to give live advice or suggestions to an agent. The admin's line will be unmute; they can say anything but the voice will be only audible to the agent. The customer will be unable to hear the admin's voice also they will not even be aware that the other person is "whispering" to the agent or available on the same call ,secretly the admin can give advice or suggestions to their agents.
This call whispering feature depends on the setup as per user's requirement and it will not work if the agent will have the conversation with the customer while putting the phone on speaker.
This is helpful if any agent is providing wrong information or if the client is potentially and losing a lead the call whispering feature will be very useful. You can visit www.cloudshope.com and ask for a free trial if you want to take a live demo of the call whispering feature.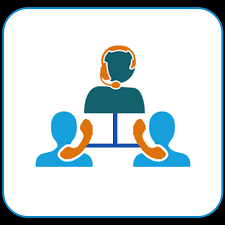 Barge in :-
In this feature of call monitoring, the admin will be unmuted, they can say anything and he can take full control of a call from their side but here neither voice will be audible to the agents nor to the customer, but the admin can listen to both voices clearly. This is helpful for call monitoring purposes.

How is call barging and call whispering helpful for your business?
Customer support service:
Call centre admin's are using Call Barging and Call Whispering feature from telephony service providers to join calls in between the running calls of their representatives and customers. This is very useful when they are experiencing different types of issues just because of a lack of knowledge . In this Call Monitoring the agent's supervisor will be able to resolve difficult situations of the agents which they are facing with their client, along with this monitor the call to ensure that the call centre representative is handling the topic with high quality of words and experience.
Quality assure:
As above mentioned in terms of Call Monitoring, call whisper is the mode that can be used by an admin to join any live call which is running in between an agent and a customer. As the manager can hear what is being told on the call from the agent, they are able to do Call Monitoring the conversation and provide actual feedback and provide better training to the agents.
Call Training:
Call centre industry and customer service support team and managers are using such features like Call Barging and Call Whispering features for training and quality purpose and Call Monitoring bdirection purposes. For instance, whispering feature can be used by trainers to join a call between new employee and a customer, so that they can track the call and make then correct if they are delivering wrong information or if they are getting stuck in between the call to observe, guide and to provide real feedback on the basis of trainee's performance.
How call barging and call whispering feature will work
• When an agent and customer is on call and the admin wants to use this feature, Admin needs to call on 010*********08. After initiating a call, it will ask for a passcode. Mention the group id here as a passcode.

• After entering group id, By default call barging will take place. Admin will be able to hear both agent and customer voice but admin voice will not be audible to them (This is call Barging). For call whispering all the things will remain same as call barging but here admin needs to press one extension which will be provided by cloudshope in production , then admin can use call whispering feature for live time call monitoring.
CONCLUSION
The purpose of providing call barging and call whisper feature is that it enables call centre admin's to take a role in terms of quality assurance practices and training of call centre agents in their industry. In final note, call barging is a valuable feature that can help the whole organisation to improve customer service support and monitor the performance of each and every agent on a live time basis without letting them know that anyone is tracking them. However, it is important that companies should have clear policies and procedures in place to ensure that call barging is used in an appropriate manner, no matter which company you are running either small or large, all companies owners should know about the call barging, call whispering feature for call monitoring purposes. Cloudshope Technologies pvt. Lts is the only one who can give you a live trial even before investing money in their services. Cloudshope can provide a free trial for call barging and call whispering features in all incoming calls as well as on outbound calls also.
Find out how Cloudshope can work for you. Set Up A Call.
We take away some of the biggest pain points of traditional systems like EPABX.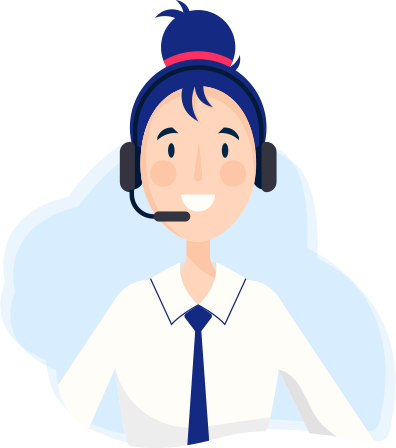 Subscribe Here for the Latest Updates